Repeat Work For My Valued Clients
This week has seen me completing some repeat custom for some regular customers.
The brief was fairly open. Can we have some posters to advertise some upcoming puppies please?
Well what could i say?……. Of course I can.
Both clients supplied pictures of the prized pooches and then gave me carte blanche with regards to ideas for the images in question.
The first client Bloodwise Bulldogs (check them out!) have an expected litter of English Bulldogs coming soon. What better way to advertise and celebrate such an occasion than through the good old red white and blue of the Union Jack.
My second customer, Sunderbullz has been a frequent client. They have an expected litter of Miniature Dachshunds coming soon. Having purchased dogs myself from them in the past i really wanted to give them something worthy of the quality of the dogs that they produce.
Through conversation we agreed to try a Lady and the tramp theme. Personally I am rather pleased with the result.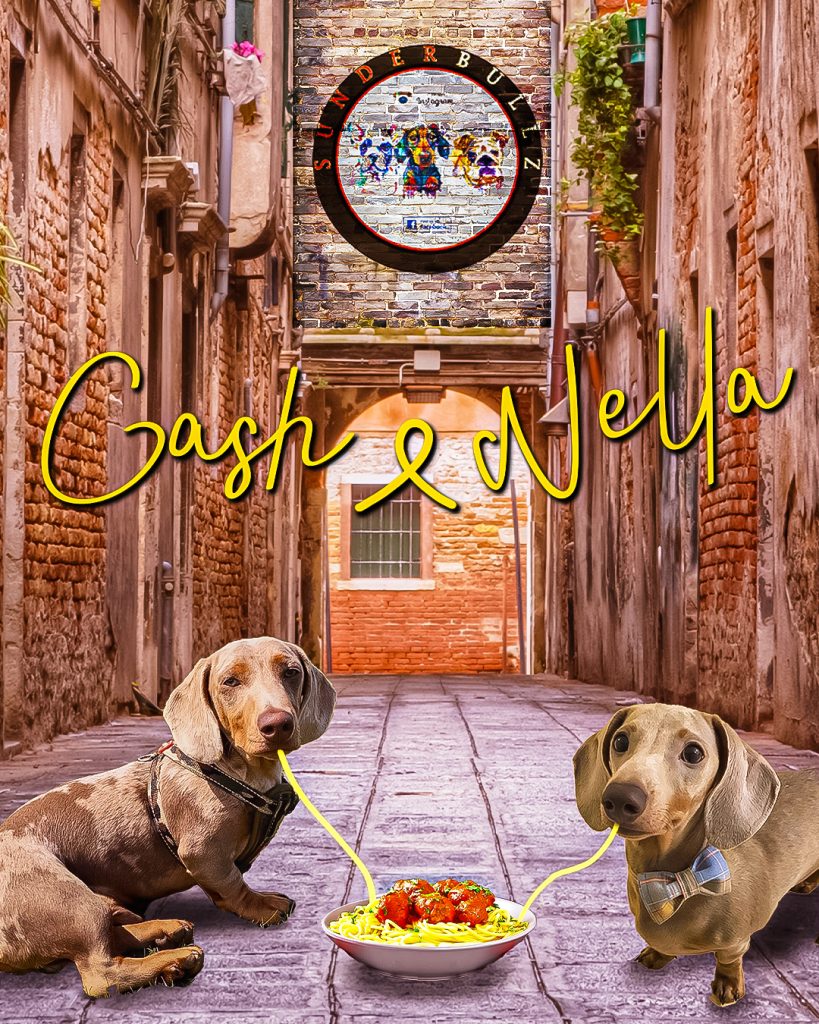 If you are interested in this type of work, then please give me a shout for a no obligation quotation. You can check out some of my other examples of work on my design services page.
Ken